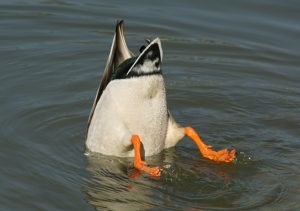 Have you ever been in a situation, where things don't go exactly as you planned? Meticulous planning is one thing, but the mark of a true professional is how you REACT in that very moment. Sometimes you need to roll with the punches and ultimately, things tend to work out.
Michael Caine once said, "Be like a duck. Calm on the surface, but always paddling like the dickens underneath."
As a Trip Director, situations come up and I have learned that you must quickly adapt to Plan B and execute it flawlessly without hesitation. Maintaining a calm exterior is of utmost importance! Here are some helpful hints:
Try not to make a big deal of a situation; the more you react, the more that people around you will panic.
Pause, refocus, and move on; to an outsider, perception is actuality.
Pay particular attention to your physical cues; body language, confident eye contact and the tonality of your voice speak volumes.
Take a moment to reassure those around you; let them know that you have the situation under control.
It's okay to make mistakes; consider it an opportunity to grow and develop.
Add a touch of humour; nothing lightens the moment like a good chuckle.
So when you find yourself in a situation where your legs are flapping frantically or when someone has ruffled your feathers, remind yourself that people sense your energy and you never know who is watching at that moment.
Take a deep breath, hold the quacking and be the duck!
Connie Leis, EDGE 3 Contributor
Connie is a freelance travel professional specializing in meetings, events and incentive travel across the globe. For more information contact: Connie@EDGE3.ca