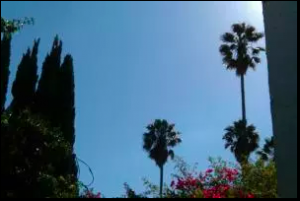 "…Or watch the things you gave your life to, broken,
And stoop and build'em up with worn-out tools…"
I've always loved this line from Rudyard Kipling's poem, IF. A framed copy of the poem hung in my nursery as a child, and it remains my own personal manual for how to live a life. I was able to put the above words into practice a year ago. Like many people, I was hit very hard by the Great Recession. In fact, I lost everything: all of my possessions (well, I did manage to hang on to my old guitar), sources of income and savings, and my closest relationship.
But in losing everything, I was inspired to step over the edge and do with my life what I knew I'd been designed for: writing for television. I committed myself to the daunting act of wrapping up a life in one country and moving to another. A year later, I have a cop drama in development with a Los Angeles production company… a team of people who believe in my talent…. and I am nearing completion on my first novel. I am still rebuilding what was broken, but I feel a sense of purpose I have not felt before.
As the Hollywood Contributor to EDGE3, my words of inspiration for my first official blog are this: losing everything is a traumatic experience. It feels more like being pushed over the edge than stepping over it. But, when the sun rises the next day… and it will… why not focus on the fact that you now have the freedom to start over and do with your life what was always intended.
Grahame Wood, EDGE3 Contributor
Grahame is a writer/producer/actor based in Hollywood, California.