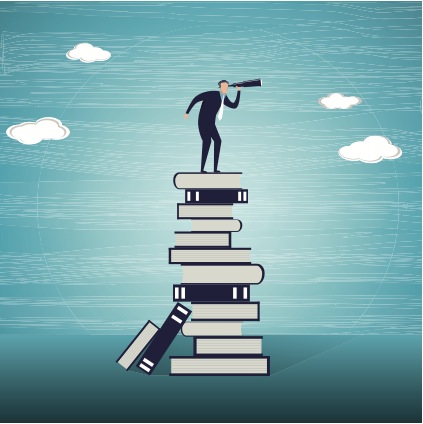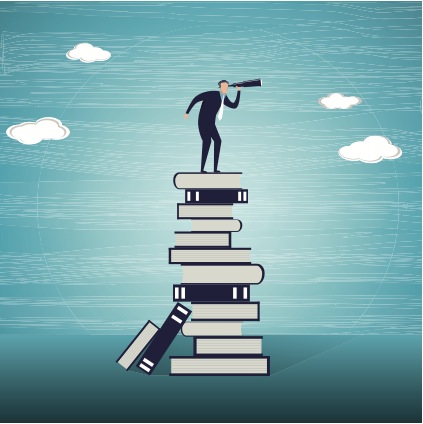 My EDGE3 Experience by Dr. Naresh Vempala, Research Scientist
In life and career, we all come to a point where we take a pause to evaluate our journey that has been, to determine the journey that lies ahead. Having arrived at that point, I found I am not quite the leader that I envisioned myself to be. I felt that there was a key ingredient missing from my professional life. While I knew something was missing, I couldn't put my finger on what it was.
I felt that there was something holding me back from pursuing my ambition. Perhaps, certain aspects of my personality were standing as obstacles in my path, or maybe circumstances were just so that I couldn't get to the next level. Or, perhaps it was a combination of the two.
This was my state of mind when I came across Edge3 and David Graham.
Being innately cautious and skeptical, I was unsure of how leadership coaching would help me get out of my rut. Despite my reservations, I decided to dip my foot into the coaching pool. I started one-on-one sessions with David, determined to set myself achievable goals. Very quickly David was able to help me identify my strengths and weaknesses, and pull out my core values. Within three months I found myself (a) re-acquainted with the key strengths that define my personality, (b) objectively evaluating personality traits that have acted as inhibitors to my growth, (c) understanding how my strengths could be used to counter my weaknesses, (d) putting these discoveries into clear actionable plans, and (e) reaping rich benefits by following these plans.
Through this journey with David, I realized something. One cannot approach leadership by thinking of leadership alone. What does the concept of leadership mean to each of us? I realized that leadership and career are not isolated from other aspects of our lives. Instead, they are interconnected with various components of our lives and should therefore be approached holistically. I now understand what the notion of leadership means to "me". In other words, how can I be the best leader that I want to be? To address this question, I had to dig deep and define what great leadership meant to me. The idea is not to merely emulate someone else but to use other leaders as sources of inspiration, while staying true to our core.
In one specific instance, David worked at re-shaping my thinking in a positive direction such that a core value could be used to overcome an inhibition. In one of our sessions, the topic of self-promotion came up. It is clear to me that most leaders are good at marketing themselves well. Self-promotion is necessary to get noticed, to reach a wider audience, following which the quality of their work speaks for itself.
However, to me, the very idea of self-promotion seemed unappealing – ego-driven and vain – while I begrudgingly admitted that it was also necessary. With David's help, I learned to approach it differently. If one wants to do good things, help others, serve their needs, then being in a position of influence helps to maximize that goal. In other words, being famous helps one to persuade other people towards being more altruistic. This makes self-promotion almost imperative. So, once we associate self-promotion with a higher altruistic goal, it becomes a positive activity.
David's patience, attention to detail, clarity of thought, and ability to push us to work harder at self-reflection, make these coaching sessions extremely valuable. Having said that, I suggest two necessary things for anyone interested in leadership coaching with David. First, be very clear on what your objectives are for each coaching session. You could buy the most expensive, snazzy looking gadget and feel good about it. But if you are unclear on what your needs are, and what you intend to use that gadget for, then the value of purchasing that gadget is lost. I started with a general set of objectives for the entire set of coaching sessions. For each session, I would then narrow the list down to one or two specific items. This helped me stay focused on my goals. Second, it certainly helps to diligently work through the action plans that David sets out at the end of each session. Metaphorically speaking, if I watched a hundred fitness training videos on YouTube and did nothing beyond watching, that would have no significant benefits, as opposed to taking the extra effort to physically train myself.
The coaching sessions with David were a necessary step for my personal and professional growth, sort of like a springboard that will launch me into a direction devoid of inhibition and fear, but replete with a unique combination of humility, assertiveness, ambition, and compassion – the direction towards being a balanced, thoughtful leader.
Dr. Vempala is a Research Scientist at Ryerson University. He is a project manager, data scientist, and scientific writer rolled into one. He works at the intersection of industry and academia, where he manages and co-supervises collaborative projects that require (a) conducting cutting-edge applied research within a lab environment, and (b) translating those research findings into innovative product development for the industry. He lives and breathes data in all its forms – from analysis to visualization, to building computational models. His writing includes technical reports and blogs, grant proposals, scientific journal articles, book chapters, and conference papers.