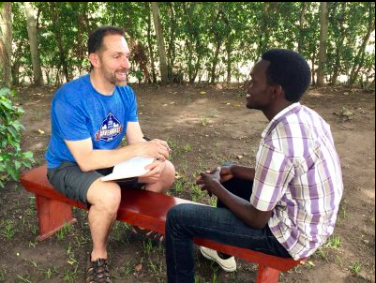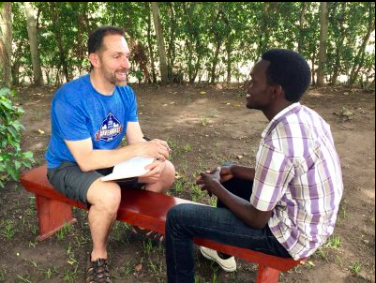 It's overwhelming trying to boil down my coaching adventure to Uganda to a couple of blog
 posts.Words don't seem sufficient in trying to describe the people, places, and emotions I experienced during this entire journey.
The overall experience of coaching the young people of Nikibasika was both enriching and enlightening. I was excited to meet the young people who I've been raising money for several years now… but nervous whether my coaching skills would jive with this group. I committed to staying curious to what I could learn from them. I had a feeling that perhaps I was meant to be the student on this journey, not the teacher – I was not expecting how much I would learn from them.
Such a caring and loving group. There were tears, embarrassed giggles, wide eyes, and confusion at times – but such innocence. On the other side of the innocence though, these young people carried an unparalleled wisdom and hope that only comes from enduring extreme hardship, and being part of difficult moments that most of us could never imagine. As I helped each of them craft their career plans, each and every one of them included helping others less fortunate. This is a level of resilience that is difficult to truly understand, but so humbly impactful, and inspiring.
"I will forever look at the world differently because of them."
One of the group members, Rogers, a kind hearted, beautiful young man, knit me a scarf and spoke poetically about the light of the moon when he gave it to me. He said that the moonlight shines down on him and reminds him of Nikibasika because like the moon, it has lit his path and showed him the way, adding, "The light will always shine on those people who are grateful and loving, and to people who help each other." Such wisdom!
While I travelled halfway around the world to learn from these young people, I wonder how many of us in leadership positions are willing to reverse the roles and learn from their 'students'? As humans, we all have so much that we can learn from each other when we give ourselves permission to be open and stay curious.