BRAIN TATTOOS
When I first heard the song, "Soak Up the Sun," by Sheryl Crow, one phrase stood out. "It's not having what you want, it's wanting what you've got." It's amazing how that lyric left a tattoo on my brain. From that moment on, I shifted my perspective and became more grateful for the beautiful things in my life.
What's a song or quote that's left a lasting impression in your life?
EDGE3 Leadership Coaching can help you gain greater clarity about your purpose and passions.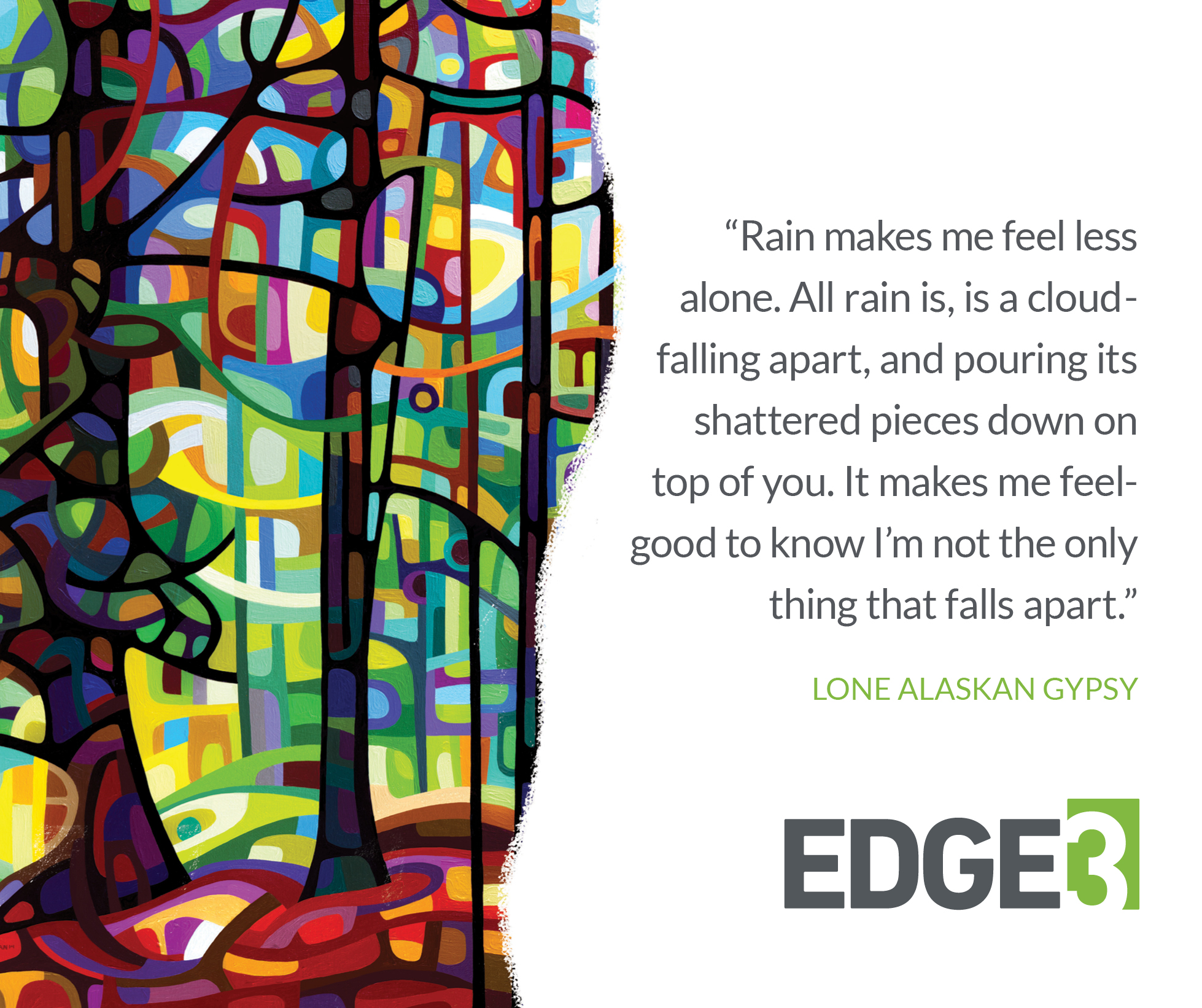 Image Credit: After the Rain by Mandy Budan abstractlandscapepainting.com