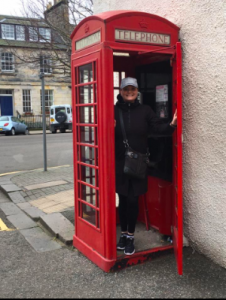 Reconnecting with Young People by Devon Domanski.
Recently, I found myself enjoying a Sunday afternoon concert with one of my best friends – FRED PENNER! Yes, that Canadian childhood favourite, Fred Penner.
My girlfriend and I danced and sang along to our favourite songs from days gone by. And it was a TRIP to watch a bar packed with parents and kids experience this afternoon of whimsy.
When he sang his songs, I listened to his lyrics… sharing, kindness, being silly, equality, sandwiches… all of the good stuff and more! And it made me think, "Why am I not spending more time with young people? When did we get away from this feeling?"
To date I'm a child free adult (that could change?) who LOVES spending time with young people! At the concert, it was just a spirit lift to watch the uninhibited joy spreading throughout the room. When I'm in Auntie mode, I watch my unofficial nieces and nephews explore the world with an abundance of curiosity and fearlessness. These are all good things and I can only hope I'm absorbing the value of their approach!
This past March, I was travelling the UK with twenty-nine teenagers, ages 15-19, and am again reminded of the value of being in the presence of young people. Between giving out hugs for homesickness, having thoughtful chats, and getting my hair braided (teenaged gals really know how to lock and load a solid braid!), I felt like these young women reminded me about confidence, self-worth, resilience, and reaching for our goals.
So what's the bottom line here? I know my position may be unique – I'm not a parent having to do all the parenting stuff, and am often the 'cool' adult that comes around for the fun stuff – but I'd like to know how many of us are carving out time to just hang out with young people and see what unfolds?
I think as adults, some of us move away from our inner child – and that's okay… often life demands that of us – but what do we do to reconnect and check in with that spirit?
As leaders, there's huge value in diversifying the breadth, scope and experience of our trusted advisors and mentors. So why not loop a child, tween or teenager in that circle? Their level of honesty allows us to notice things about ourself, our work, and our approach. They will call us adults out if necessary, and give real feedback from a truly unique perspective. And they also ask lots of good questions, keeping us on our toes! I think when we're open to a young person's influence, we can celebrate the strength in our experience, and continue to honour our own current and future life moments… and make adjustments as necessary. Young people are truly a worthy and insightful reset!
How can you connect with your young spirit, and what does that reveal about your current experience?