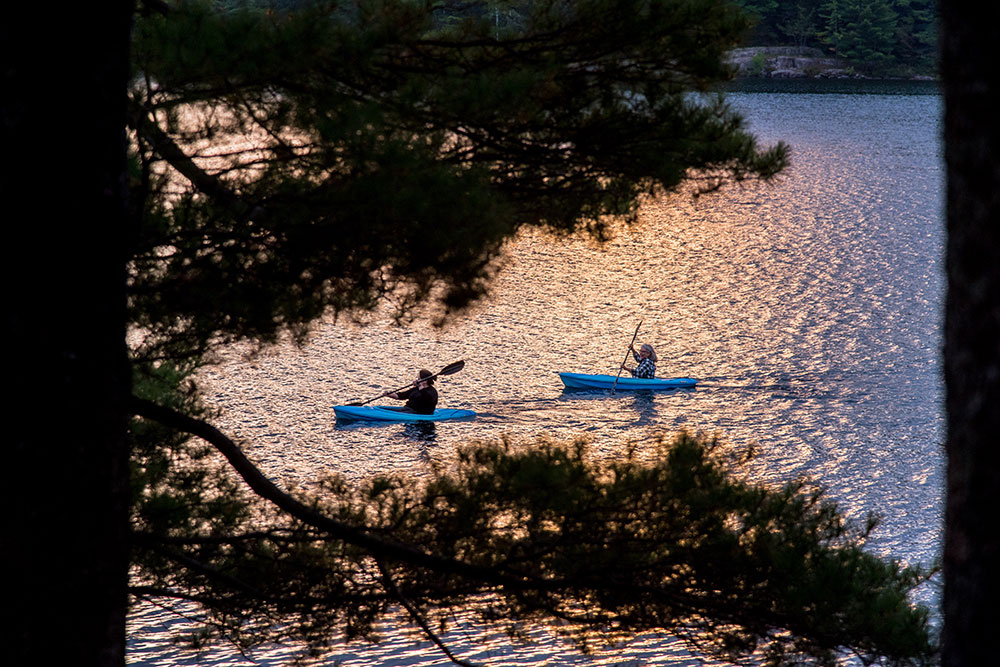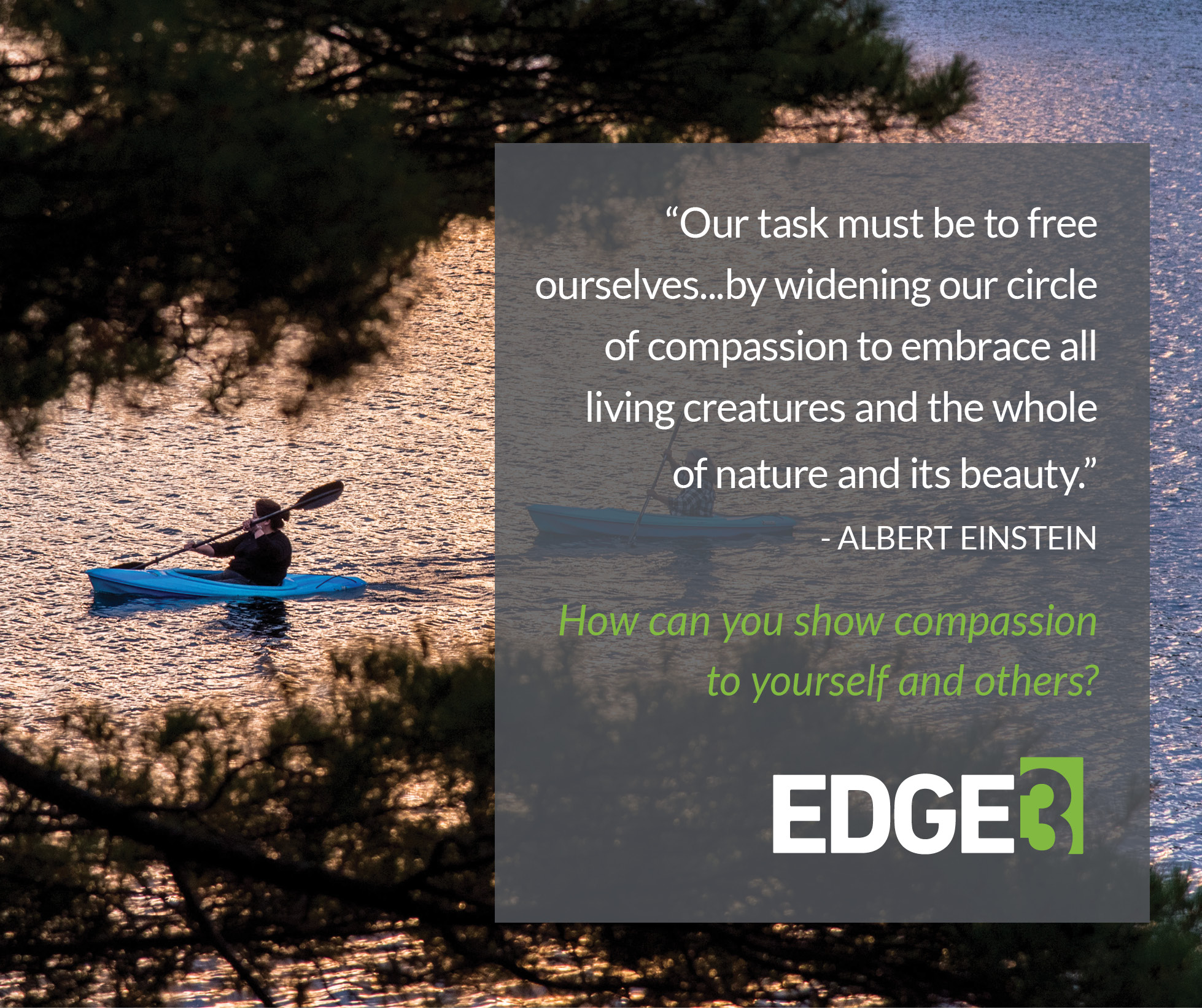 I scurried around Cherry Island in final preparation for our September retreat. We had a full complement of guests arriving with a sunset cruise and a camp fire planned for the evening. There was a slight sprinkling of rain as I looked to the gray skies with fingers crossed. And then the skies opened up and it really started coming down – this was not part of the plan!  As I felt the rain soak through my t-shirt, I remembered the wise words of a dear friend…
"Enjoy the experience for what it is; not for what you expect it to be or what you want it to be."
Great words of advice, indeed. Our retreats are meant to bring people closer to nature and this was as close to nature as one can get! I threw on my raincoat, jumped on the ferry and found the first set of guests huddled together on the dock like a pack of penguins trying to stay warm. We got their gear aboard and headed across the lake. There was no whining or complaining, just childlike giggles coming from under yoga mats; a temporary shelter for the fresh baked treats underneath.
It's human nature to want to control the moment and we often find ourselves disappointed when Mother Nature decides to take the reins. But there is a certain power we experience when we let go and surrender.
More gray skies provided a dramatic backdrop for some of the thought provoking exercises that we had in store for our guests. We asked a lot of big questions, and that conjured up a flood of emotions. Like the weather, we like to label emotions as either good or bad, but in order to find peace within ourselves, we need to feel it all.
Taking time in the stillness of nature can illuminate what's really going on beyond the hustle and bustle of our daily lives. From that clarity, we can set intentions and move more mindfully in the direction that we want to go next.
For the record, the sun did peek out from time to time and those were glorious moments of celebration. Tears and laughter, rain or sun…it's all beautiful. Experiencing the full spectrum of emotion is what it truly means to be alive.
Adventurously yours,