What you do makes a difference, and you have to decide what kind of difference you want to make.
— Jane Goodall
It's been just a few weeks since my cycle, swim, and hike for Team Nicole, an event that I created for my niece who has cystic fibrosis. I've been trying to figure out how to write about it. Every time I try, I tear up.
When I started this fundraiser, I called it, "An adventure inspired by love." I had no idea how much more that phrase would come to mean, and how love would be reverberated back to me in thousands of ways.
It's the 29 family members, friends, and friends-of-friends who joined me, pushing themselves to embrace the challenge of the event, swimming and paddling across lakes, biking in the rain, hiking through trails, covering over 212km, and creating a lively community on the road.
It's the abundant food that people prepared and brought us, fueling us between events and keeping our travelling cooler filled with treats.
It's the 107 people who contributed, many of whom I've never met, moving us beyond our fundraising goal for a grand total of $11,375!
It's my partner Justin, his support unwavering and constant, driving behind me the whole way.
It's my whole family, in bright blue Team Nicole t-shirts, greeting me on the street with cheers and celebration in Newmarket, after a gruelling 3 days of cycling.
I started this event because I didn't know what to do with the love I have for Nicole and my family — where to place it, how to give it purpose and expression. I used this as a way to make something out of that love, and to see if I could inspire others to join me. I've learned that many of us have an abundance of love that is ready to overflow in support of others. I've learned that sometimes we need to let go of the details and let love lead the way.
My hope is that everyone who participated, and everyone reading this, feels the echo of all this love, and is inspired to go out and love just a little more. Because at the end of the day, isn't that what life is all about?
I am deeply grateful for everyone who contributed. Please know that all of the funds we raised will go directly to Nicole's treatment plan and will make a world of difference to restore her quality of life. On behalf of my family, we can't thank you enough!
Lovingly yours,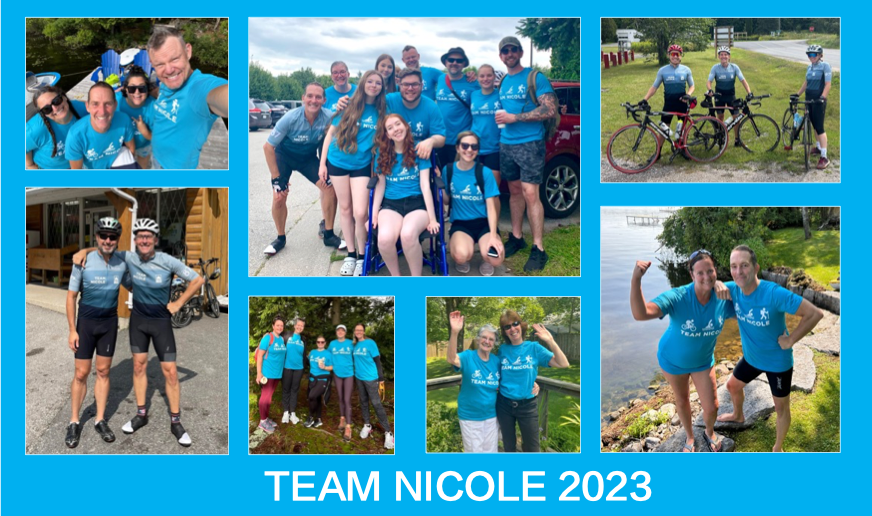 Mother nature has a built in tool that's designed to incentivize us to do good for others. It's called oxytocin, and the more we have, the more good we'll be inclined to do.

Leading with love is an absolutely powerful approach to leadership. Leading with love is a powerful way to build a positive, supportive workplace where everyone can thrive. Here are 12 things leaders who lead with love do differently.