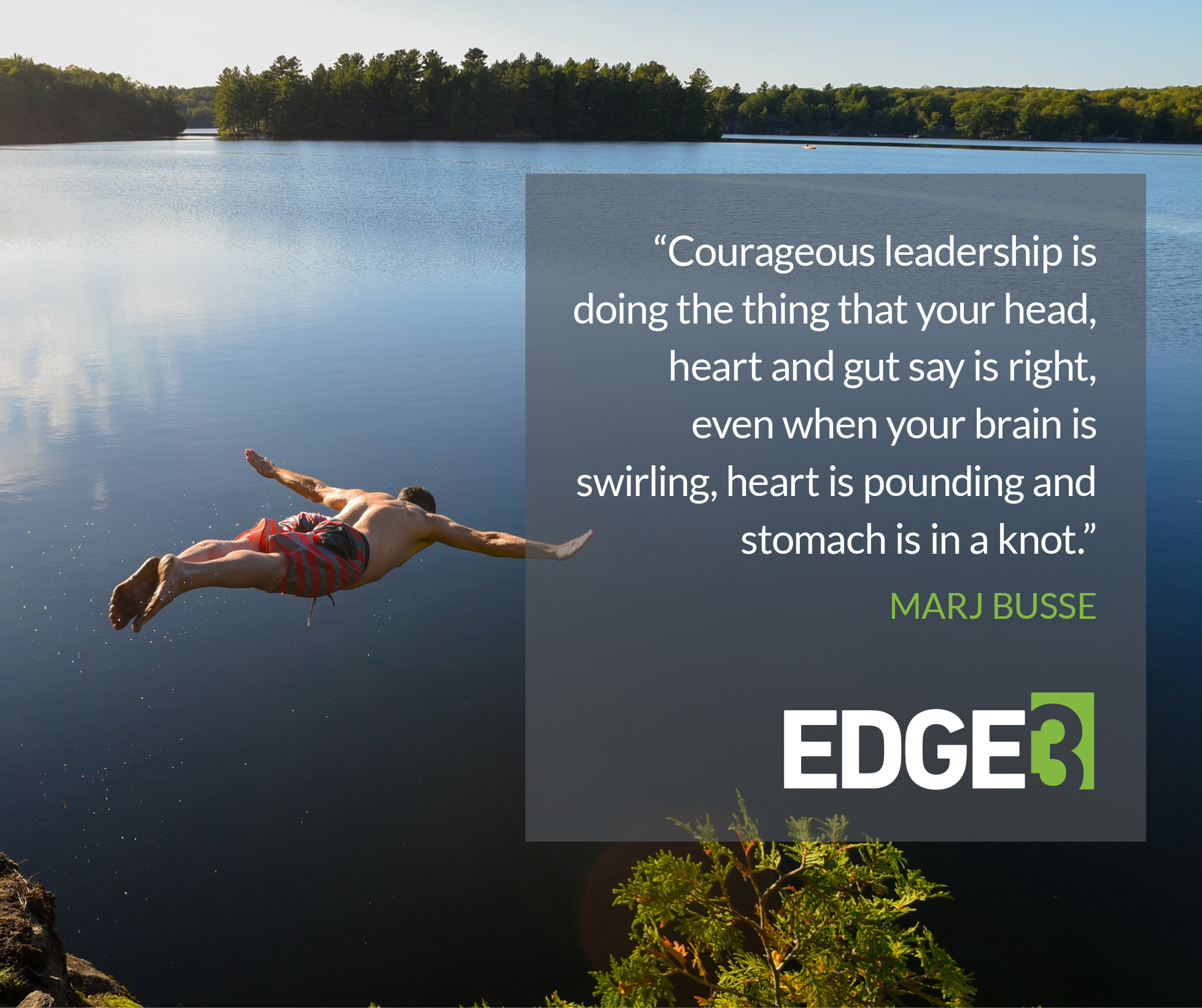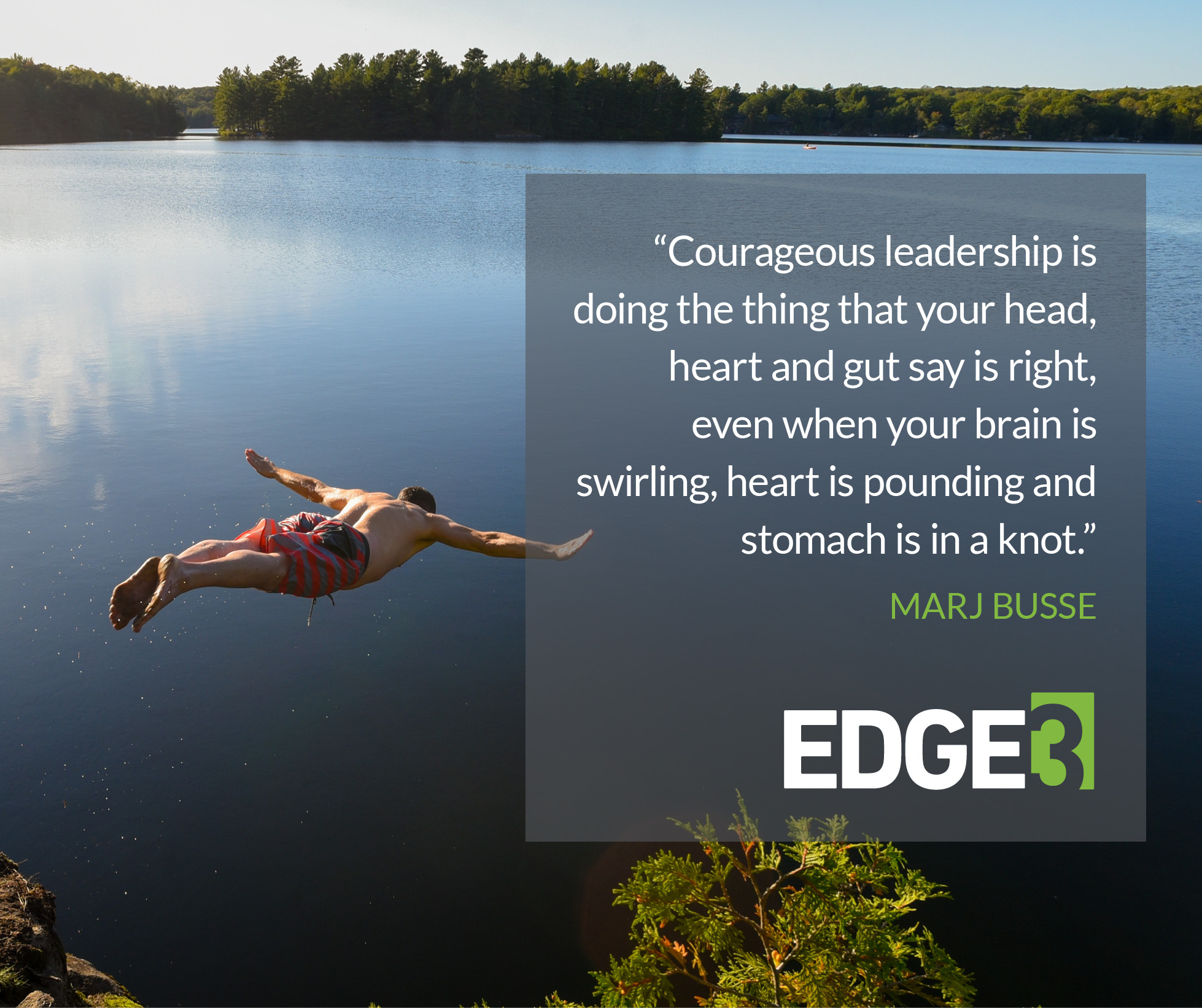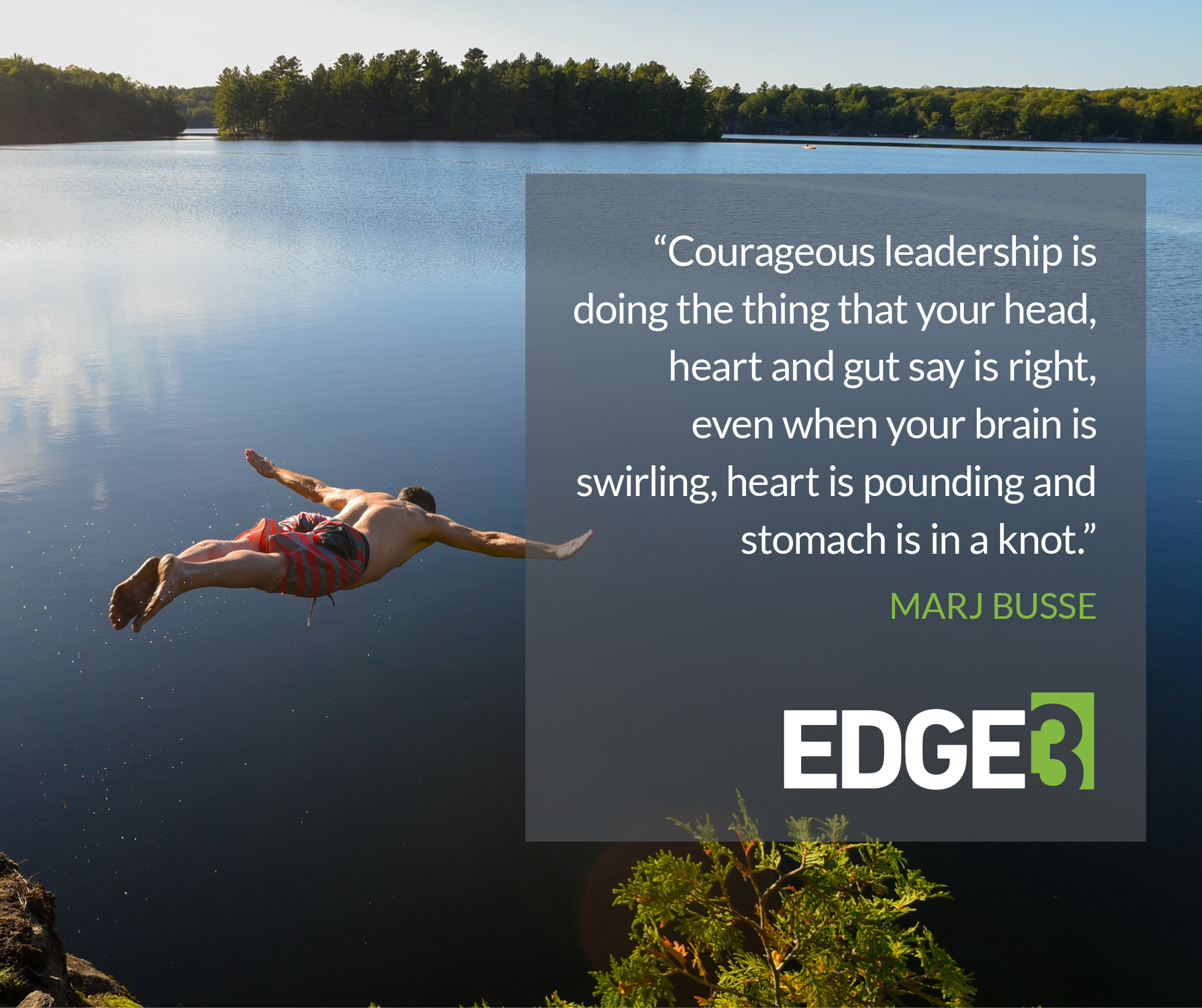 There have been moments when I feel like I am crumbling inside and unsure what to do next. I try to stand tall and operate from a place of truth and consider what is the decision for the highest good.
It takes tremendous courage to be a leader, but courage isn't always easy. As one of my greatest role models, Marj Busse says, "Courageous Leadership is doing the thing that your head and heart say is right, even when your brain is swirling, and your stomach is in a knot."
What is courageous leadership to you?
It's a deeply personal reflection for each leader and there is no right or wrong answer. I got curious and reached out to leaders to provide their own unique perspective. Each month of 2020 we will feature a quote from one of our clients or colleagues along with a photo from our annual EDGE3 retreat in Muskoka.
Let the thoughts and images move you towards your own personal definition of courageous leadership and take that inspiration to build other courageous leaders along the way.
Adventurously yours,